What To Do If You Suspect You Have COVID-19 Coronavirus
Mar 08, 2020
If you suspect you have been exposed to COVID-19 Coronavirus and develop a fever as well as symptoms of respiratory illness, such as cough or difficulty breathing, call your healthcare provider immediately.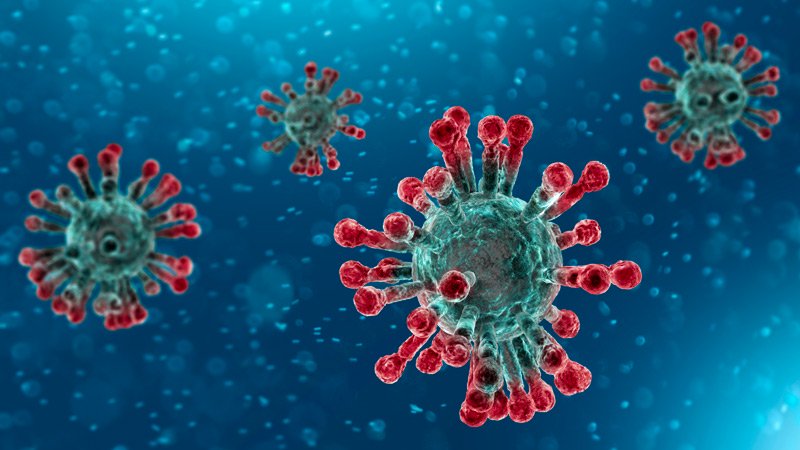 Helpful Links
Preventing The Spread of COVID-19 & Steps To Take
Prevent the Spread of COVID
The following are helpful tips and steps to take to prevent the spread of COVID-19 Cornoavirus if you are sick.
Stay home except to get medical care
Stay home: People who are mildly ill with COVID-19 are able to isolate at home during their illness. You should restrict activities outside your home, except for getting medical care.
Avoid public areas: Do not go to work, school, or public areas.
Avoid public transportation: Avoid using public transportation, ride-sharing, or taxis.
Separate yourself from other people and animals in your home
Stay away from others: As much as possible, you should stay in a specific room and away from other people in your home. Also, you should use a separate bathroom, if available.
Limit contact with pets & animals: You should restrict contact with pets and other animals while you are sick with COVID-19, just like you would around other people. Although there have not been reports of pets or other animals becoming sick with COVID-19, it is still recommended that people sick with COVID-19 limit contact with animals until more information is known about the virus.
When possible, have another member of your household care for your animals while you are sick. If you are sick with COVID-19, avoid contact with your pet, including petting, snuggling, being kissed or licked, and sharing food. If you must care for your pet or be around animals while you are sick, wash your hands before and after you interact with pets and wear a facemask.
Call ahead before visiting your doctor
Call ahead: If you have a medical appointment at HealthCore or with another medical provider, call to inform that you have or may have COVID-19. This will help us or the healthcare provider's office take steps to keep other people from getting infected or exposed.
Wear a facemask if you are sick
If you are sick: You should wear a facemask when you are around other people (e.g., sharing a room or vehicle) or pets and before you enter a healthcare provider's office.
If you are caring for others: If the person who is sick is not able to wear a facemask (for example, because it causes trouble breathing), then people who live with the person who is sick should not stay in the same room with them, or they should wear a facemask if they enter a room with the person who is sick.
Cover your coughs and sneezes
Cover: Cover your mouth and nose with a tissue when you cough or sneeze.
Dispose: Throw used tissues in a lined trash can.
Wash hands: Immediately wash your hands with soap and water for at least 20 seconds or, if soap and water are not available, clean your hands with an alcohol-based hand sanitizer that contains at least 60% alcohol.
Clean your hands often
Wash hands: Wash your hands often with soap and water for at least 20 seconds, especially after blowing your nose, coughing, or sneezing; going to the bathroom; and before eating or preparing food.
Hand sanitizer: If soap and water are not readily available, use an alcohol-based hand sanitizer with at least 60% alcohol, covering all surfaces of your hands and rubbing them together until they feel dry.
Soap and water: Soap and water are the best options if hands are visibly dirty.
Avoid touching: Avoid touching your eyes, nose, and mouth with unwashed hands.
Avoid sharing personal household items
Do not share: You should not share dishes, drinking glasses, cups, eating utensils, towels, or bedding with other people or pets in your home.
Wash thoroughly after use: After using these items, they should be washed thoroughly with soap and water.
Clean all "high-touch" surfaces every day
Clean and disinfect: Practice routine cleaning of high touch surfaces.
Disinfect areas with bodily fluids: Also, clean any surfaces that may have blood, stool, or body fluids on them.
Household cleaners: Use a household cleaning spray or wipe, according to the label instructions. Labels contain instructions for safe and effective use of the cleaning product including precautions you should take when applying the product, such as wearing gloves and making sure you have good ventilation during the use of the product.
High touch surfaces include counters, tabletops, doorknobs, bathroom fixtures, toilets, phones, keyboards, tablets, and bedside tables.
Monitor your symptoms
Seek medical attention: Seek prompt medical attention if your illness is worsening (e.g., difficulty breathing).
Call your doctor: Before seeking care, call your healthcare provider and tell them that you have, or are being evaluated for, COVID-19.
Wear a facemask when sick: Put on a facemask before you enter the facility. These steps will help the healthcare provider's office to keep other people in the office or waiting room from getting infected or exposed.
Alert health department: Ask your healthcare provider to call the local or state health department. Persons who are placed under active monitoring or facilitated self-monitoring should follow instructions provided by their local health department or occupational health professionals, as appropriate.
Call 911 if you have a medical emergency: If you have a medical emergency and need to call 911, notify the dispatch personnel that you have, or are being evaluated for COVID-19. If possible, put on a facemask before emergency medical services arrive.
Discontinuing home isolation
Stay at home until instructed to leave: Patients with confirmed COVID-19 should remain under home isolation precautions until the risk of secondary transmission to others is thought to be low.
Talk to your healthcare provider: The decision to discontinue home isolation precautions should be made on a case-by-case basis, in consultation with healthcare providers and state and local health departments.
Resources and Tools In Multiple Languages
Other Useful Tools In Different Languages
ENGLISH
SPANISH
COVID-19 (anteriormente conocido como el "nuevo coronavirus") es una nueva cepa del virus que se está propagando de persona a persona. Actualmente se encuentra en los Estados Unidos y muchos otros países, después de originarse en China.
PASHTO
د دې ناروغۍ د خپریدو مخنیوي کې د مرستې لپاره لاندې اقدامات تعقیب کړئ. که ته کویډ – 19 ناروغي لرې یا شک شتون ولري چې پدې ویروس اخته شوی یې چې د کویډ – 19 لامل کیږي، نو په خپل کور او ټولنه کې خلکو ته
TIGRYNA
ናይናይ COVID-19 ሕማምሕማም ምስምስ እትሓሙ፡እትሓሙ፡ ወይድማወይድማ በቲበቲ COVID-19 ዘሕምምዘሕምም ቫይረስቫይረስ ተጠቒዐተጠቒዐ ኢልኩምኢልኩም ምስምስ እትጥርጥሩ፡እትጥርጥሩ፡ እቲእቲ ሕማምሕማም ንኣብንኣብ ቤትኩምቤትኩም ይኹንይኹን ኣብኣብ ማሕበረሰብኩምማሕበረሰብኩም ዝርከቡዝርከቡ ሰባትሰባት ከይመሓላለፍከይመሓላለፍ ምእንቲ፡ምእንቲ፡ ነዞምነዞም ዝስዕቡዝስዕቡ ስጉትታትስጉትታት ክትክተሉክትክተሉ ይግባእ።ይግባእ።
SWAHILI
Ikiwa una ugonjwa wa COVID-19 au ukishuku kuwa umeambukizwa virusi vinavyosababisha COVID-19, fuata hatua zifuatazo ili kusaidia kuzuia ugonjwa huo usisambae kwa watu walio nyumbani kwako na katika jamii.
SOMALI
Haddii aad qabto COVID-19 ama aad ka shakisan tahay inaad qaadday fayraska keena COVID-19, raac tilmaamaha hoose si aad gacan uga gaysato kahortagga cudurka inuu ku faafo dadka gurigaaga jooga ama bulshada.
KINYARWANDA
Karaba intoki ukoresheje isabune n'amazi mu masegonda 20-30. Niba intoki zanduye, karaba intoki ukoresheje isabune n'amazi, udakoresheje imiti isukura intoki, mu masegonda 40-60. Koresha imiti isukura intoki cyangwa amazi arimo kolore, igihe isabune n'amazi bidahari.