HealthCore Pharmacy
Your Convenient, Affordable Choice
Our knowledgeable pharmacists are eager to help you with your prescription.
Pharmacy Benefits
Conveniently located on the second level of HealthCore Clinic, our pharmacy not only saves you time, but integrates closely with your HealthCore medical team. Direct communication with your provider, immediate processing, and financial assistance make HealthCore Pharmacy the obvious choice.
Visit your doctor and fill your prescription all under one roof
Discounted medications available for qualifying patients
Most insurance is accepted
Friendly, knowledgeable staff
Open to the public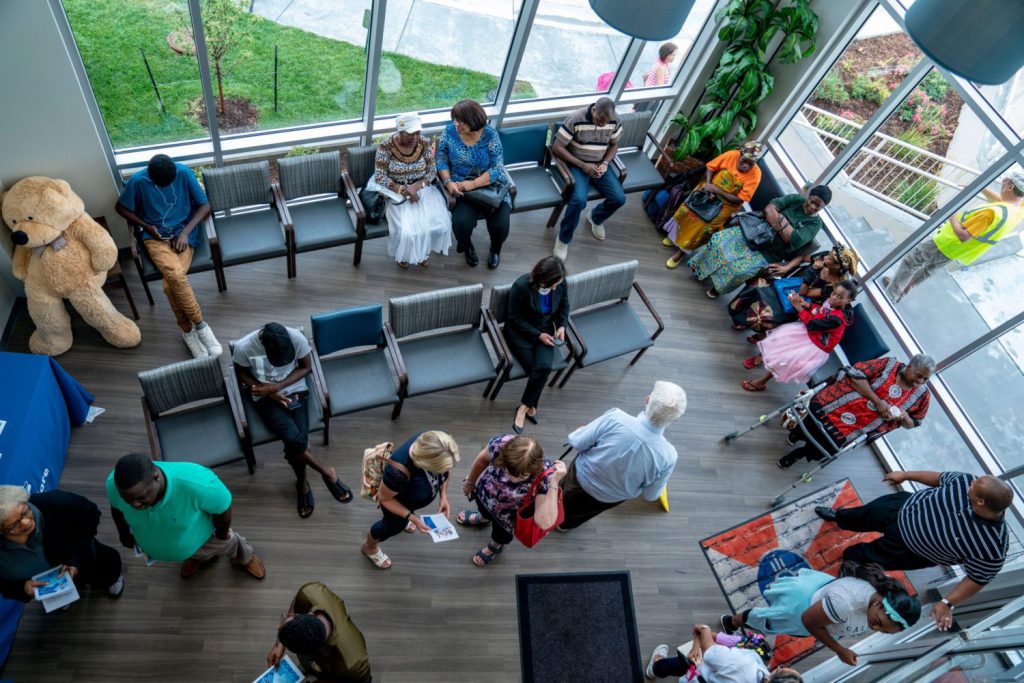 Affordability
Healthcare for All
Financial concerns should not be a barrier to receiving high-quality healthcare services.
We accept most insurance, offer sliding scale fees, discounts, and Care Coordinators to help.
340B Program
Find Great Discounts
Discounted medications are available for patients through the 340B discount medication program.
Patients of HealthCore Clinic have the opportunity to participate in the 340B Program, which may provide lower-cost medications. Not a patient of HealthCore Clinic? Become a patient today and begin saving at the HealthCore Community Pharmacy.
Visit or call the pharmacy at (316) 768-5922 for more details.
Visit the Pharmacy
Find us on the second level at HealthCore Clinic.
Pharmacy Hours
Mon–Thur: 8am–12:30pm / 1pm–7pm
Friday: 8am–12:30pm / 1pm–5pm
Saturday: 9am–1pm
Sunday: Closed
Location
HealthCore Clinic
2707 E 21st St N
Wichita, KS 67214
Pharmacy Phone
Reviews
Great Pricing
Has It All
Very Thankful
"Great pricing on prescriptions. If you are looking for something a little cheaper they'll find it for you."
"Friendly staff and a quick way to get medications. Pharmacy located on the second floor and has Dental Clinic. Has it all, very happy with it."
"Thank you, staff and doctors, for helping me to feel better. Thank you so much for having a pharmacy in building in need of the sick. God bless you all."
Amanda Ramirez
HealthCore Medical Patient
Eric Camacho
HealthCore Medical Patient
Rebeca Pulido
HealthCore Medical Patient