1,723 COVID-19 Tests Administered in NE Wichita
May 29, 2020
Over the course of 3 weeks in May 2020, HealthCore Clinic administered 1,723 COVID-19 tests in NE Wichita at our mobile clinic in the Wichita State University Metroplex parking lot.
Thanks to Quest Diagnostics as well as Sedgwick County Health Department, Kansas Health Foundation, Sunflower Foundation, and Wichita State University, these tests were offered without any cost to the patient. Patients did not need a note from their doctor, they did not need to be showing symptoms, and they did not need insurance. The Metroplex parking lot was chosen as the testing site due to its location in the heart of the community hardest hit by COVID-19, the site's layout for staging large amounts of cars, and the local public transit bus stop that dropped off in the parking lot.
Data was gathered throughout to share with the Sedgwick County Health Department and government agencies for reporting purposes. Below are summaries of the reports for each of the 3 weeks.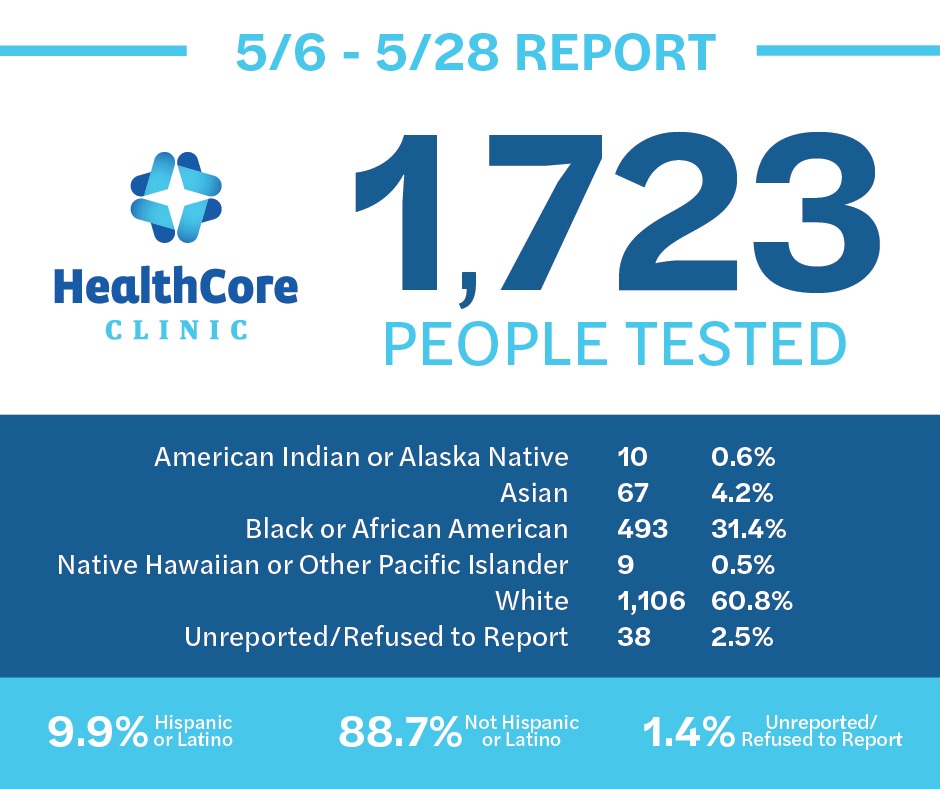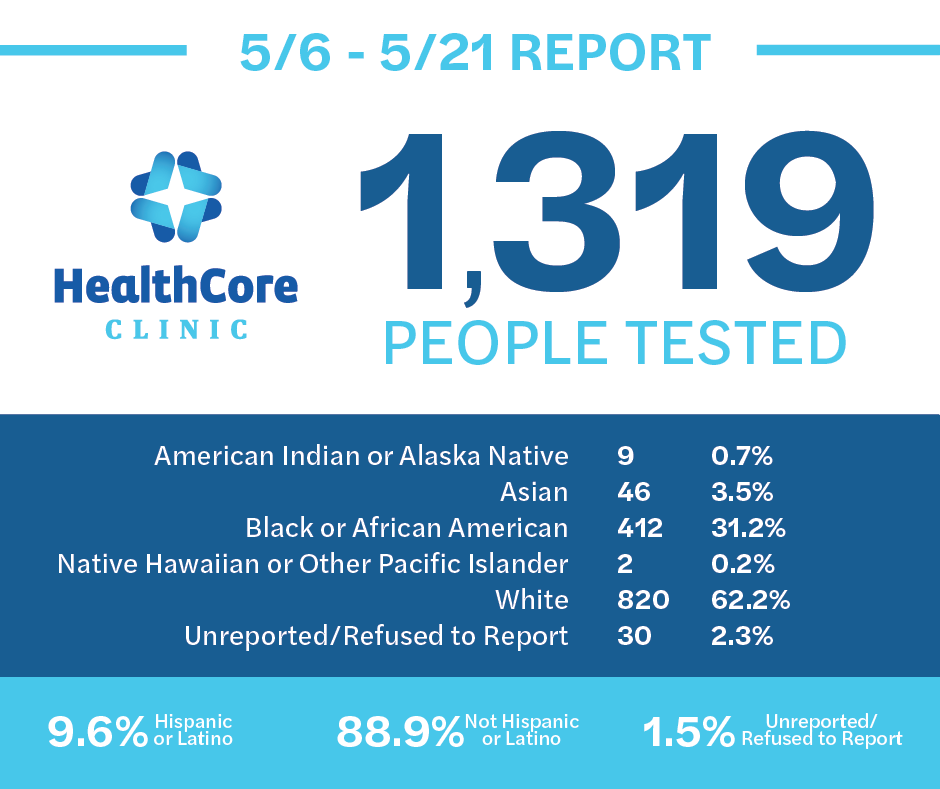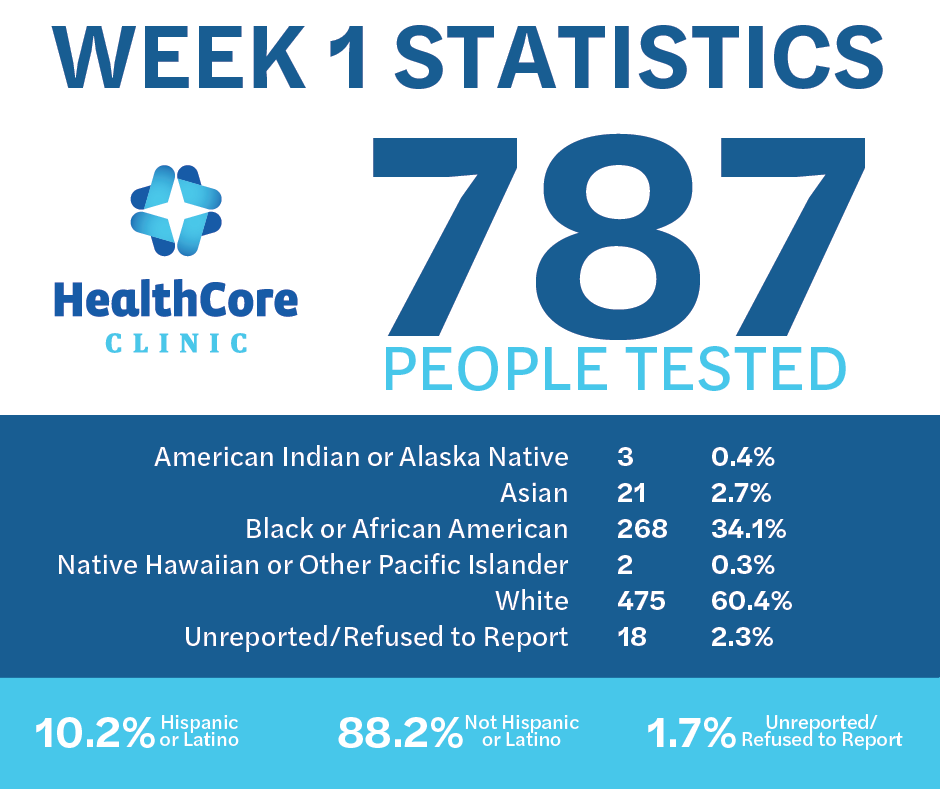 Testing will continue at our main clinic by appointment only. Please call to schedule either a COVID-19 test or antibody test today.