Reduce The Spread of COVID-19 in Kansas
Jul 21, 2020
The White House coronavirus task force has recommended at least 18 states, including Kansas, roll back reopening measures amid surging cases of coronavirus. This is based on a report that in July new cases above 100 per 100,000 population, and a diagnostic test positivity result above 10%.
The other states in the report are Alabama, Arkansas, Arizona, California, Florida, Georgia, Iowa, Idaho, Louisiana, Mississippi, North Carolina, Nevada, Oklahoma, South Carolina, Tennessee, Texas, and Utah.
What Should I Do?
First and foremost, please wear a mask when you are out in public. Now, more than ever, we need to reinvigorate our dedication to social distancing measures such as staying 6-feet apart, washing our hands frequently, avoiding touching each other, and not going out in public unless we absolutely have to.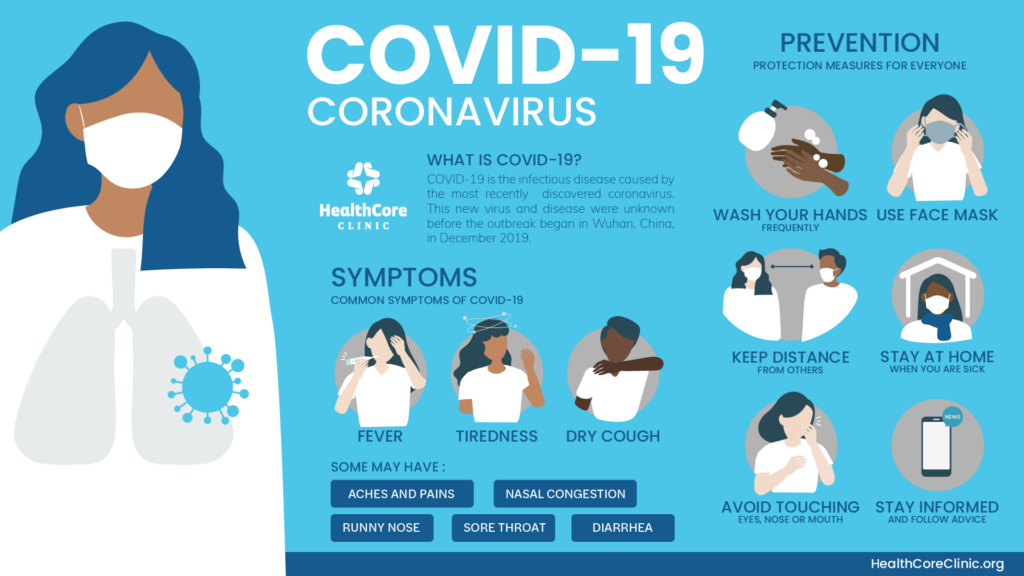 Wash Your Hands Frequently
Use A Face Mask
Keep Distance From Others (6 feet or more)
Stay At Home When You Are Sick
Avoid Touching Your Face
Stay Informed
Don't Travel
Traveling could increase the spread of the virus, the best bet is to stay home and practice safe social distancing measures. If you have to travel, disinfect everything you use including luggage and use disposable gloves at high-touch areas such as gas stations. When you arrive at your destination, self-quarantine for at least 14 days. Likewise, self-quarantine for 14 days if you are visiting or returning to Kansas.
I Have No Symptoms
Researchers say anywhere from 25 percent to 80 percent of people with COVID-19 are unaware they have the virus. This is called being "asymptomatic," having no symptoms. People who are asymptomatic can still spread the virus to others who will be symptomatic. This large percentage of asymptomatic people allows the coronavirus to spread more rapidly throughout a community. This is why it is imperative that people wear face masks in public.
I Have COVID-19 Symptoms
If you have symptoms of COVID-19, please call us first at 316-691-0249. Do not walk-in, we will screen you over the phone first and walk-ins will not be allowed. Once you have been screened over the phone, you may be scheduled into our respiratory clinic to meet with a member of our respiratory team. Your provider may test you for COVID-19 and will provide you information and instructions on how to properly quarantine and address your symptoms. If you are in an emergency, please call 9-1-1.
I Don't Have COVID-19 Symptoms…But I Think I Have It
If you are asymptomatic and fear you have come in contact with the COVID-19 virus, you should self-quarantine immediately. Quarantine helps prevent spread of disease that can occur before a person knows they are sick or if they are infected with the virus without feeling symptoms. People in quarantine should stay home, separate themselves from others, monitor their health, and follow directions from their state or local health department. For more information on quarantining, please visit https://www.cdc.gov/coronavirus/2019-ncov/if-you-are-sick/quarantine.html
I'm Scared
Its OK to be scared. This pandemic is stressful for many people. Fear and anxiety about this disease and what could happen can be overwhelming and cause strong emotions in adults and children. As well, public health actions, such as social distancing, can make people feel isolated and lonely and can increase stress and anxiety. However, these actions are necessary to reduce the spread of COVID-19. Coping with stress in a healthy way will make you, the people you care about, and your community stronger.
Here are some ways you can take care of your emotional and physical health during COVID-19:
Take breaks from watching, reading, or listening to news stories.
Take deep breaths, stretch, or meditate,
Try to eat healthy, well-balanced meals.
Exercise regularly.
Get plenty of sleep.
Avoid excessive alcohol and drug use.
Make time to unwind.
Do other activities you enjoy.
Connect with others via Zoom or online tools.
Connect with your community- or faith-based organizations via Zoom or online tools.
If you need someone to talk to, call us at 316-691-0249 and schedule a telehealth visit with a member of our behavioral health team. If you or someone is in a crisis, call 9-1-1 immediately. You can also call the National Suicide Prevention Lifeline at 1-800-273-TALK (8255) for English, 1-888-628-9454 for Spanish. For more information visit https://www.cdc.gov/coronavirus/2019-ncov/daily-life-coping/managing-stress-anxiety.html.
We're Here For You
Know that all of us at HealthCore Clinic are here for you during these unprecedented times. We have taken steps to increase the safety of patients and staff through proactive measures such as phone screenings, a separate respiratory clinic, use of our mobile clinic, telehealth services, increased PPE, masks, shields, mandatory screenings for every person in the building, and more. We have medical, dental, and behavioral health providers ready to assist you with your needs as well as our pharmacy located on the second floor. We are here for all your non-COVID needs as well as your COVID needs. As always, here you're more than just a client, a customer, a patient—you're a valued member of our wellness community. Our integrated, whole-body approach wraps you in care. That's our mission, our core. Caring for you. Promoting a healthy community.