November is American Diabetes Month
Nov 01, 2020
Diabetes is one of the leading causes of disability and death in the United States. It can cause blindness, nerve damage, kidney disease, and other health problems if it's not controlled.
One in 10 Americans have diabetes — that's more than 30 million people. And another 84 million adults in the United States are at high risk of developing type 2 diabetes.
The good news? People who are at high risk for type 2 diabetes can lower their risk by more than half if they make healthy changes, like eating healthy, getting more physical activity, and losing weight.
HealthCore Clinic is using American Diabetes Month to raise awareness about diabetes risk factors and encourage people to make healthy changes.
What is Diabetes?
Diabetes is a chronic (long-lasting) health condition that affects how your body turns food into energy.
Most of the food you eat is broken down into sugar (also called glucose) and released into your bloodstream. When your blood sugar goes up, it signals your pancreas to release insulin. Insulin acts like a key to let the blood sugar into your body's cells for use as energy.
If you have diabetes, your body either doesn't make enough insulin or can't use the insulin it makes as well as it should. When there isn't enough insulin or cells stop responding to insulin, too much blood sugar stays in your bloodstream. Over time, that can cause serious health problems, such as heart disease, vision loss, and kidney disease.
There isn't a cure yet for diabetes, but losing weight, eating healthy food, and being active can really help. Taking medicine as needed, getting diabetes self-management education and support, and keeping health care appointments can also reduce the impact of diabetes on your life.
Types of Diabetes
There are three main types of diabetes: type 1, type 2, and gestational diabetes (diabetes while pregnant).
Type 1 Diabetes
Type 1 diabetes is thought to be caused by an autoimmune reaction (the body attacks itself by mistake) that stops your body from making insulin. Approximately 5-10% of the people who have diabetes have type 1. Symptoms of type 1 diabetes often develop quickly. It's usually diagnosed in children, teens, and young adults. If you have type 1 diabetes, you'll need to take insulin every day to survive. Currently, no one knows how to prevent type 1 diabetes.
Type 2 Diabetes
With type 2 diabetes, your body doesn't use insulin well and can't keep blood sugar at normal levels. About 90-95% of people with diabetes have type 2. It develops over many years and is usually diagnosed in adults (but more and more in children, teens, and young adults). You may not notice any symptoms, so it's important to get your blood sugar tested if you're at risk. Type 2 diabetes can be prevented or delayed with healthy lifestyle changes, such as losing weight, eating healthy food, and being active.
Gestational Diabetes
Gestational diabetes develops in pregnant women who have never had diabetes. If you have gestational diabetes, your baby could be at higher risk for health problems. Gestational diabetes usually goes away after your baby is born but increases your risk for type 2 diabetes later in life. Your baby is more likely to have obesity as a child or teen, and more likely to develop type 2 diabetes later in life too.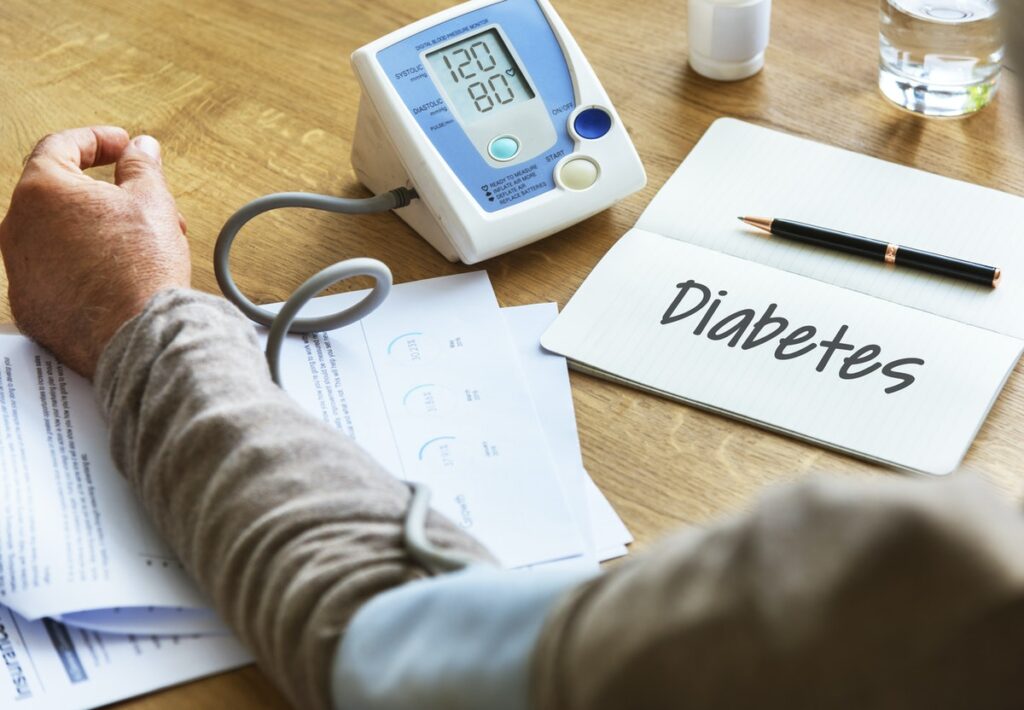 Prediabetes
In the United States, 88 million adults—more than 1 in 3—have prediabetes. What's more, more than 84% of them don't know they have it. With prediabetes, blood sugar levels are higher than normal, but not high enough yet to be diagnosed as type 2 diabetes. Prediabetes raises your risk for type 2 diabetes, heart disease, and stroke. The good news is if you have prediabetes, a CDC-recognized lifestyle change program can help you take healthy steps to reverse it.
Diabetes In Youth
Diabetes is one of the most common chronic conditions in school-age youth in the United States, affecting about 193,000 youth under 20 years old. Regardless of their age, sometimes youth who have diabetes need support with their diabetes care. That's why it's important to help your child or teen develop a plan to manage diabetes, and work with their health care team to adjust the diabetes self-care plan as needed.
Here are some tips to consider for your youth's diabetes self-care plan.
Manage blood glucose levels. Make sure your child or teen takes their medicines as prescribed, at the right time, and the right dose—even when they feel good or have reached their blood glucose, blood pressure, and cholesterol goals.
Encourage healthy habits. Follow a healthy eating plan (especially if your youth is taking insulin), get enough sleep, and aim for regular physical activity. Youth with type 1 diabetes should also check their blood glucose levels before, during, or after physical activity.
Stay prepared for emergencies. A basic "go-kit" could include

medical supplies and equipment (at least a week's worth)
emergency and health care professional contact lists
a medication list, including doses and dosing schedules, and an allergy listFace coverings, hand sanitizer, and disinfecting wipes may also be added to your "go-kit" during a pandemic.

Monitor for diabetes complications. Early diagnosis and treatment can help reduce risk for heart disease, vision loss, nerve damage, and other related health problems.
Seek mental health support. Encourage them to connect with other youth who have diabetes. Youth may not be used to talking about feeling anxious or alone about their diabetes. Speak with your health care team for help.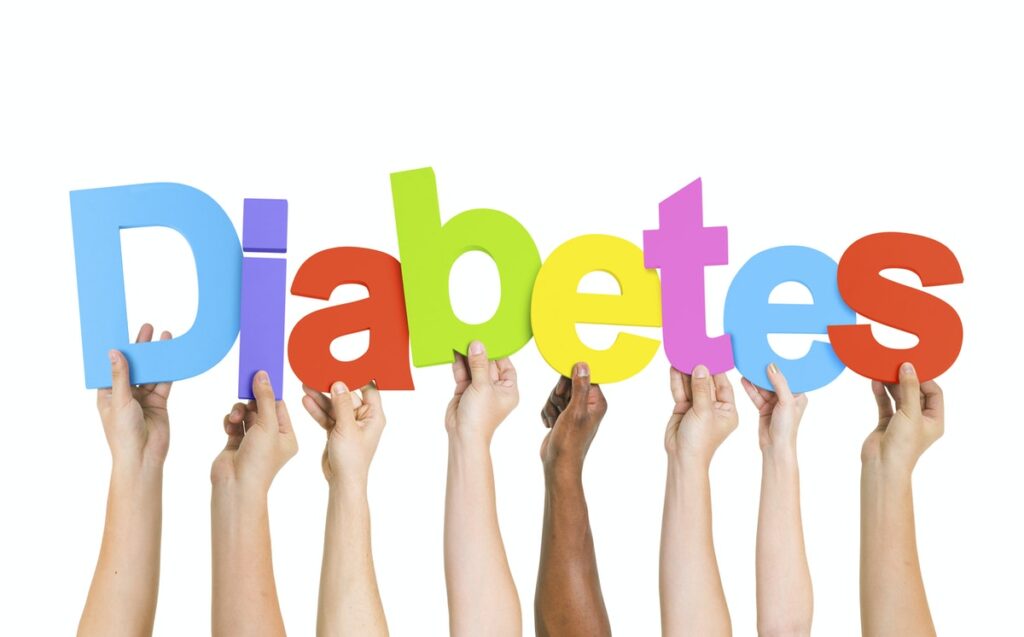 Should I Get Tested For Diabetes?
If you're an adult over age 45 you should get tested for diabetes with a Blood Sugar Test.
If you're under 45, are overweight, and have one or more risk factors for prediabetes or type 2 diabetes, you should get a Blood Sugar Test.
A Blood Sugar Test measures your blood sugar after an overnight fast (not eating). A fasting blood sugar level of 99 mg/dL or lower is normal, 100 to 125 mg/dL indicates you have prediabetes, and 126 mg/dL or higher indicates you have diabetes.
If you are diagnosed as prediabetic or diabetic, you will then need to have A1C testing on a regular basis.
How Can I Learn More?
HealthCore Clinic periodically offers group diabetes classes where we discuss diabetes management, healthy lifestyle changes, and more. To attend a class, follow us on Facebook and sign up for our email newsletter to be alerted of future classes. You can also check our News page.
What Is A1C?
A1C (Glycohemoglobin, HbA1C, Hemoglobin A1C test) is a blood test for type 2 diabetes and prediabetes. It can identify prediabetes, which raises your risk for diabetes. It can be used to diagnose diabetes. And it's used to monitor how well your diabetes treatment is working over time. It's also a critical step in forming your game plan to manage diabetes with your HealthCore Clinic diabetes care team.
How Do I Schedule A Diabetes Test?
Call us at (316) 691-0249 or click below to request an appointment. It's that easy.
Plan Your Visit
Hours
Mon–Thur: 8am – 7pm
Friday: 8am – 5pm
Saturday: 8am – 12pm
Sunday: Closed
Hours are temporarily limited due to COVID-19.
Location
HealthCore Clinic
2707 E 21st St N
Wichita, KS 67214
Phone
After-Hours Immediate Care: (316) 262-6262
Fax
Clinical Fax: (866) 514-0974
Dental Fax: (888) 662-7106