Covid-19: Things You Need to Know About Coronavirus
Nov 05
As COVID-19 continues to spread across our community, the country, and the world, it is important that we all remain vigilant. The changes we have all had to make due to this pandemic disrupted routines, making daily life hard and causing additional stress. Now, more than ever, we need to continue making these changes and sacrifices to help stop the spread of this deadly virus. The more coronavirus facts you know, the better equipped you and your family are to help prevent the spread of COVID-19.
Slowing the Spread
Here are some COVID-19 facts and safety measures that can help slow the spread of the deadly Coronavirus.
Wear a mask

Do masks work? Yes. The CDC recommends a cloth face mask for the public, not a surgical and N95 mask needed by healthcare providers. Coughing is thought to be a major contributor to the transmission of the virus.
Do masks prevent COVID? A face mask combined with other preventive safety measures, such as frequent hand-washing and social distancing, help slow the spread of the virus.

Stay at least 6 feet apart

Practice this social distancing safety measure around people who are not from your household in both indoor and outdoor spaces.
6 feet is roughly 2 arms' length. Combined with wearing a mask and frequent hand-washing, this is a very effective safety measure.

Wash your hands frequently

Wash your hands with soap and water for 20 seconds. Make sure you wash the front and back of your hands and get a good lather. You can hum the "Happy Birthday" song to make sure you wash for 20 seconds.
When you cannot wash your hands with soap, use a hand sanitizer with at least 60% alcohol. Ensure you get both the front and back of your hands.
Protecting Yourself
Looking for protection from COVID? While there are no COVID Vaccinations available yet, here are some Coronavirus facts to help you protect against COVID.
Wearing a mask properly is very important. A mask should cover both your nose and mouth to help protect you and others. If it is pleated, the pleats should face downward.
Ensure your mask fits snugly against the sides of your face. Do not cross the ear strap loops to tighten as this creates a gap on the side of your mask where you can breathe contaminated air.
Do not touch your mask with your fingers. Your fingers may be contaminated with the virus which you spread to your mask. Only handle your mask by the loops.
Do not stow your mask in your pocket when not in use. Contamination can cross spread from hands, keys, wallets, and other pocket items.
Practice social distancing by remaining 6 feet apart from any people who are not from your household in both indoor and outdoor spaces.
Avoid places where there will be other people. The more people you are in contact with, the more likely you are to be exposed to COVID-19. Seek alternatives to these locations by cooking at home, using pick-up/drop-off grocery services, and using online meeting software.
Avoid indoor spaces as much as possible, particularly spaces that are not well-ventilated. Spaces that are properly ventilated with airflow have a lesser risk of spreading COVID-19, however the best practice is to avoid these indoor spaces if possible. You may also find it is harder to stay 6 feet apart in indoor spaces.
Wash or sanitize your hands often. Some recommended times to wash your hands are:

Before, during, and after preparing food
Before eating food
Before and after caring for someone at home who is sick with vomiting or diarrhea
Before and after treating a cut or wound
After using the toilet
After changing diapers or cleaning up a child who has used the toilet
After blowing your nose, coughing, or sneezing
After touching an animal, animal feed, or animal waste
After handling pet food or pet treats
After touching garbage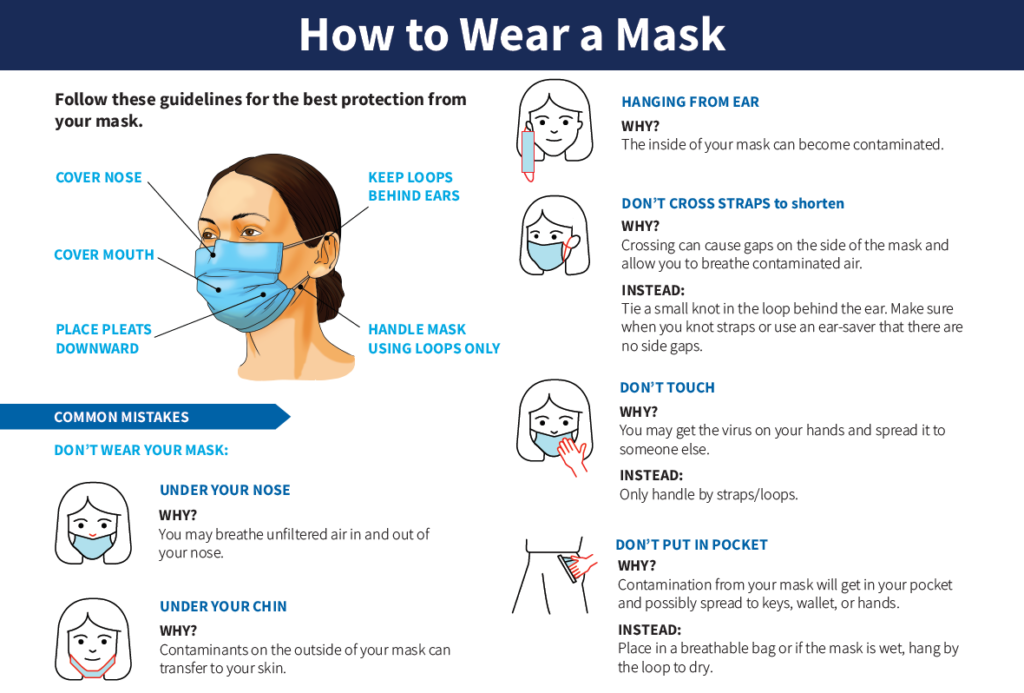 Who is at Risk?
Things to know: People of any age can get and spread COVID-19. This includes healthy young adults and children. If you are older, have additional health risks, or certain underlying medical conditions, you are at increased risk for severe illness from the virus that causes COVID-19. Severe illness from COVID-19 is defined as hospitalization, admission to the ICU, intubation or mechanical ventilation, or death.
Adults of any age with the following conditions are at increased risk of severe illness from the virus that causes COVID-19:
Cancer
Chronic kidney disease
COPD (chronic obstructive pulmonary disease)
Heart conditions, such as heart failure, coronary artery disease, or cardiomyopathies
Immunocompromised state (weakened immune system) from solid organ transplant
Obesity (BMI ≥ 30 kg/m2)
Severe Obesity (BMI ≥ 40 kg/m2)
Pregnancy
Sickle cell disease
Smoking
Type 2 diabetes
COVID-19 is a new disease and currently there is limited data and information about the impact of many underlying medical conditions and whether they increase the risk for severe illness from the virus. Based on what we know at this time, adults of any age with the following conditions might be at an increased risk for severe illness from the virus that causes COVID-19:
Asthma (moderate-to-severe)
Cerebrovascular disease (affects blood vessels and blood supply to the brain)
Cystic fibrosis
Hypertension or high blood pressure
Immunocompromised state (weakened immune system) from blood or bone marrow transplant, immune deficiencies, HIV, use of corticosteroids, or use of other immune weakening medicines
Neurologic conditions, such as dementia
Liver disease
Slightly Overweight (BMI > 25 kg/m2, but < 30 kg/m2)
Pulmonary fibrosis (having damaged or scarred lung tissues)
Thalassemia (a type of blood disorder)
Type 1 diabetes
Once COVID Vaccinations are available, they will be offered at health centers like HealthCore Clinic across the country to offer protection from COVID.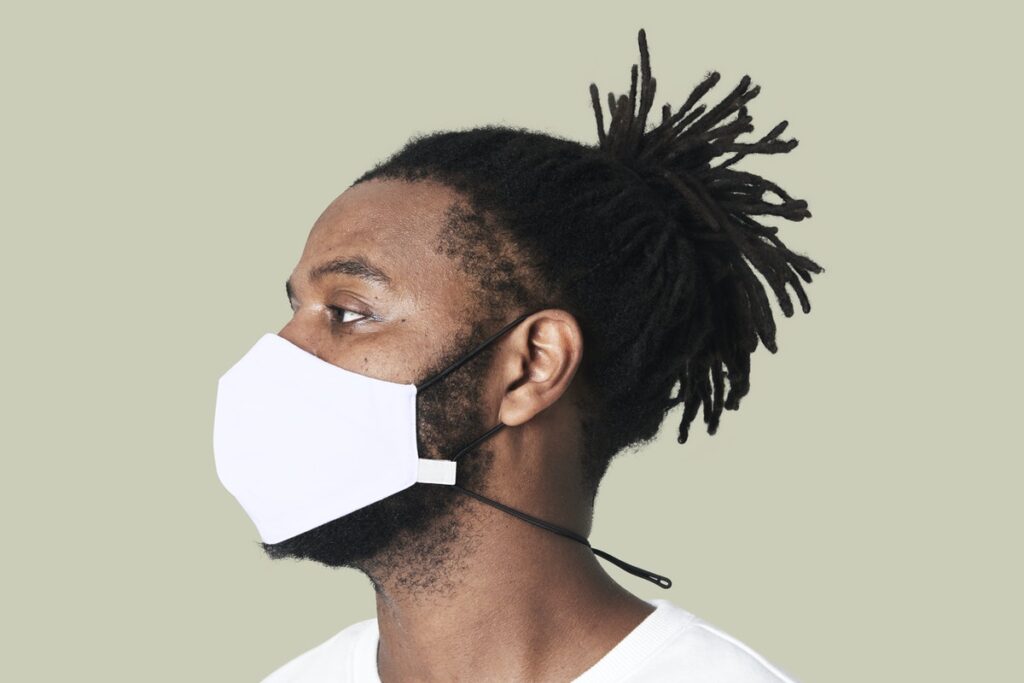 COVID-19 Symptoms
The most common Coronavirus symptoms are:
Fever
Cough
Headaches
Fatigue
Muscle or body aches
Loss of taste or smell
Sore throat
Nausea
Diarrhea
Other symptoms are signs of serious illness. If you or someone you know has trouble breathing, chest pain or pressure, or difficulty staying awake, get medical care immediately by calling 9-1-1.
Many people with COVID-19 are unaware they have the virus. This is called being "asymptomatic," having no symptoms. People who are asymptomatic can still spread the virus to others who will be symptomatic. This large percentage of asymptomatic people allows the coronavirus to spread more rapidly throughout a community.
What if I Have COVID Symptoms?
If you have symptoms of COVID-19, your health provider may advise a COVID test. If you test positive for Coronavirus, you should self-quarantine for at least 14 days after your symptoms began and ensure you have not had a fever for at least 24 hours without the use of fever-reducing medications. If you live with a person of increased risk of severe illness, take added precautions at home to protect that individual according to CDC guidelines. If you test negative, your healthcare provider may still ask you to self-isolate under certain circumstances.
If your symptoms worsen while self-isolating, contact your healthcare provider immediately. Moderate to severe symptoms may include shortness of breath or severe fatigue. If you are in an emergency, please call 9-1-1.
HealthCore Clinic has a respiratory clinic where we conduct drive-through and walk-up COVID testing. Please call us first at 316-691-0249. Do not walk-in, we will screen you over the phone first and walk-ins will not be allowed. Once you have been screened over the phone, you may be scheduled to meet with a member of our respiratory team. Your provider may test you for COVID-19 and will provide you information and instructions on how to properly quarantine and address your symptoms. If you are in an emergency, please call 9-1-1.
Plan Your Visit
Hours
Mon–Thur: 8am – 7pm
Friday: 8am – 5pm
Saturday: 8am – 12pm
Sunday: Closed
Hours are temporarily limited due to COVID-19.
Location
HealthCore Clinic
2707 E 21st St N
Wichita, KS 67214
Phone
After-Hours Immediate Care: (316) 262-6262