2021 Value-Added Benefits for UnitedHealthcare Members
Dec 28, 2020
KanCare is the Medicaid program administered by the State of Kansas and delivers whole-person, integrated care to more than 415,000 Kansans. KanCare health plans are required to coordinate all of the different types of care a consumer receives with the goal to improve overall health outcomes while slowing the rate of cost growth over time. The State of Kansas has contracted with three health plans, or managed care organizations (MCOs), to coordinate health care for all people enrolled in Medicaid. One of these three MCOs is UnitedHealthcare.

What is UnitedHealthcare?
UnitedHealthcare is a Kansas Medicaid MCO dedicated to connecting Kansans to better health by offering quality health benefits designed for affordability. The goals of the KanCare program are to improve overall health outcomes while slowing the rate of cost growth over time. Sometimes pregnant women, children, older people and people with a disability also qualify for this type of health plan.
Through partnerships with health organizations like HealthCore Clinic, UnitedHealthcare is committed to finding solutions to the complex challenges within the health care system by expanding access to care and addressing the social determinants of health.
UnitedHealthcare Community Plan
This plan offers a range of benefits along with extras
that other KanCare plans don't offer. UnitedHealthcare
also offers extra support and care to adults and children
who need help with daily activities who qualify based on income and health needs.

UnitedHealthcare Value-Added Benefits 2021
UnitedHealthcare offers coverage that seeks to work with your lifestyle, help you get the best care possible, and fit with your financial picture. Here are some of the benefits of the UnitedHealthcare Community Plan that are unique to 2021:
Benefits for All Members
Healthy Rewards Program

Earn Debit Card Rewards for well-care visits, immunizations, or completing a Health Risk Assessment. Use rewards for hundreds of healthy items. Reward amounts range from $10 to $25.*

Adult Dental

Any adult member age 21 or over can visit a participating dental provider. Benefit includes screenings, x-rays, cleanings, and restorative fillings up to a maximum of $500 per calendar year. Frail Elderly (FE) Members can get a complete set of Dentures.

More Rides

Up to 12 rides annually (10 miles each way) including the grocery store, food banks, pharmacy, prenatal classes, WIC, local community activities, and job-related activities. Up to $25 in annual Bus passes available to members in Sedgwick, Wyandotte, and Johnson Counties.

FreshEBT

A phone app that helps manage our Supplemental Nutrition Assistance Program (SNAP) benefits.

Education

Help with getting your GED, classes to learn to code, English as a second language, and resume writing.

Vision

Adults age 21 and over can get an additional $60 per year to use toward frames.

Cell Phone

You may be eligible for a free cell phone. Member Services can help you apply.

On My Way (OMW) Program

Help prepare young adult members for adult life. OMW teaches skills like managing money, getting housing, finding job training, and applying for college.
Benefits for Pregnant Moms
Debit Card for Pregnant Moms*

Complete your first prenatal in the first trimester (42 days) and earn a $200 debit card.

Health First Steps

Build a healthy future for you and your baby and earn great rewards with Healthy First Steps. Our program will help you take the right steps to keep you and your baby healthy. Plus you can earn $20 just for signing up.

Pest Repellent

Free bug spray to help protect against mosquito bites.
Benefits for Kids
KidsHealth

An online site that provides videos and articles on health topics.

Free Youth Activities

Kids can get a free activity at local clubs like YMCA, Boys and Girls Club, and participating Parks and Rec Centers.
Benefits for those on a Home and Community Based Waiver
Home Helper Catalog

FE, PD, and I/DD can choose one home safety or home assistance product from our catalog through your care coordinator. ($50 value)

Pest Control

For Waiver members who own their home. Work with your care coordinator to set up.

Respite Care

I/DD Members getting home services can get 40 hours of respite care.

Internet

Members of the HCBS waivers may be eligible to receive internet services. Benefit will cover set-up and the monthly cost for those who meet a specific health measure. Members will need to work with their Service Coordinator to access the benefit.
Behavioral Health Benefits
Mental Health First Aid

Take a 12-hour course and become a certified Mental Health First Aider.

Intellectually Developmentally Disabled (IDD) electronic eBook

Download an eBook that we developed with the National Association of Councils on Developmental Disabilities (NACDD). The eBook offers wellness information and tips.

Behavioral Therapy Program

Online tool to learn how to help with an emergency mental health issue. Members can learn about mental health and set goals.

Question Persuade and Refer (QPR) Training

Learn what to do in an emergency mental health moment. Be able to help someone showing signs of suicide.

Seeking Safety Training Events

A training that teaches coping skills to help adults, children, and youth find safety from trauma and/or substance abuse.

Live and Work Well

Access information and resources to support behavioral health needs on the myuhc.com member portal.
What If I'm Not A Member?
These benefits are for the UnitedHealthcare Community Plan. If you do not currently have coverage for KanCare and are interested in this plan, you can apply online today.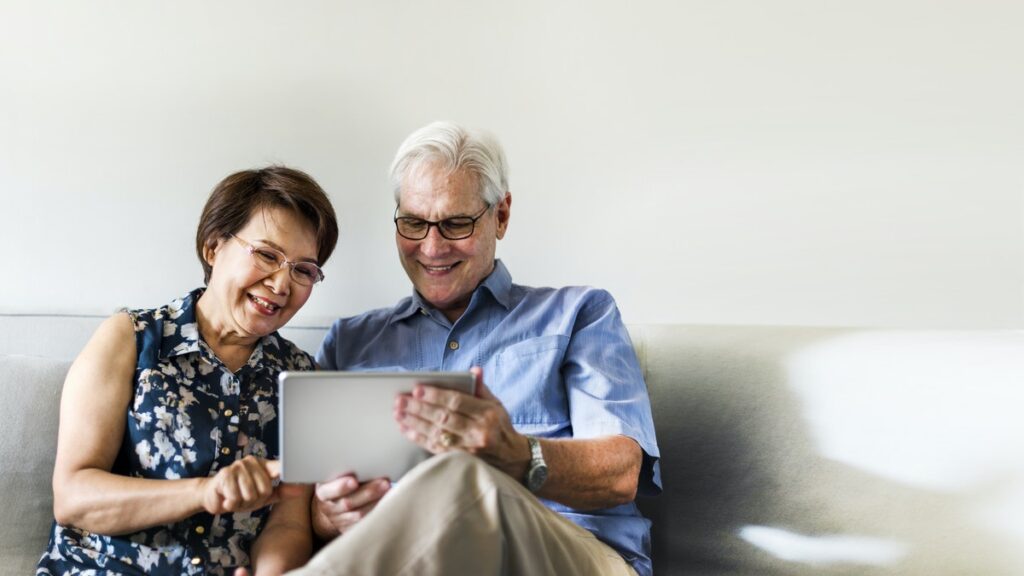 Are There Other MCOs?
Yes, the State of Kansas has selected three health plans, or managed care
organizations (MCOs), to provide services to Medicaid consumers in the KanCare program. They are Aetna, Sunflower Health Plan, and UnitedHealthcare.
FAQ
Q: When can I get Medicaid benefits"
A: You can apply for Medicaid any time of year — Medicaid and CHIP do not have Open Enrollment Periods.
Q: Who can receive Medicaid benefits?
A: Medicaid is a joint federal and state program that, together with the Children's Health Insurance Program (CHIP), provides health coverage to over 72.5 million Americans, including children, pregnant women, parents, seniors, and individuals with disabilities.
Q: Where to apply for Medicaid benefits?
A: If you do not currently have coverage for KanCare, you can apply online at https://kancare.ks.gov/consumers/apply-for-kancare or visit the UnitedHealthcare Community Plan KanCare website at https://www.ksmedicaid.com/2021-benefits.
Q: Are Medicaid benefits the same in all states?
A: Each state operates its own Medicaid program within federal guidelines. Because the federal guidelines are broad, states have a great deal of flexibility in designing and administering their programs. As a result, Medicaid eligibility and benefits can and often do vary widely from state to state.
Q: Are Medicaid benefits transferable from state to state?
A: Medicaid coverage and benefits cannot be simply switched from one state to another. While Medicaid is often thought of as a federal program, each state is given the flexibility to set their own eligibility requirements.
---
*DISCLAIMERS: The debit cards offered by UnitedHealthcare Community Plan KanCare can be used at specific retailers for CMS approved health-related items. The information in this post is based on January, 2021 information — benefits are subject to change at a future date. This is a paid advertisement: HealthCore Clinic has been provided financial compensation to provide the content of this post on behalf of UnitedHealthcare of Kansas.