Warning Signs of Mental Illness and How to Get Help
Nov 04, 2022
Mental illness and mental disorders are defined as health conditions that cause changes in one's emotional state, thinking, or behavior. These are often accompanied by problems functioning in social environments, at work, or participating in everyday activities. Some examples include anxiety disorders, depression, post-traumatic stress disorder, eating disorders, mood disorders, personality disorders, psychotic disorders, and substance abuse.
Having a mental illness is nothing to be embarrassed about or ashamed of. Many people suffer from some type of mental illness. There are many treatment programs in place that enable a perfectly happy and healthy lifestyle. Mental health concerns become mental illnesses when the symptoms cause frequent stress and affect your ability to function. Fortunately, in most cases, symptoms can be managed with a combination of talk therapy and medication.
Identify The Signs of Mental Illness & Their Symptoms
Warning Signs and Symptoms
The signs and symptoms of a mental illness vary from one individual to another and depend on what type of mental illness you might be struggling with. A symptom made be physical, behavioral, or mental. A symptom may be extreme or moderately low. Some common examples of mental illness symptoms to be aware of include:
Prolonged feelings of sadness for more than two weeks
Out of control, risky behaviors
Feeling confused and unable to concentrate
Exaggerated fears and worries, or extreme feelings of guilt
Prolonged feelings of anger, hostility or violence
Extreme mood swings causing problems in relationships
Withdrawal from friends and family
Sudden weight gain/loss
Significantly low energy or trouble sleeping
Excessive alcohol or drug use
Major changes in appetite and eating habits
Feeling afraid, paranoid, panicked, or experiencing hallucinations
Inability to cope with daily problems or stress
Problems relating to situations and to people
Decline in sex drive
Planning to harm or kill oneself, suicidal thoughts
Symptoms of mental illness can also present themselves physically. For example, stomach pain, frequent headaches, joint pain, back pain, or other unexplained aches and discomfort. Depression can even cause digestive issues and mimic heart attack symptoms. However, it's best to rule out potential physical illnesses with your doctor or medical provider first.
Understanding The Causes of Mental Health Disorders
Causes of Mental Illness
Mental illnesses or mental health disorder can be caused by a multitude of factors. Mental illnesses are more common in individuals that have a family history of mental illness like bipolar disorder, eating disorders, clinical depression, autism, and schizophrenia. Symptoms of these disorders can sometimes overlap, making it difficult to distinguish and assess the root issue. It can also be linked to exposure to stressors, toxins, alcohol, or drug use while in the womb.
Your brain chemistry may also be unbalanced and require clinical help and a medical exam. Neurotransmitters in the brain carry signals to other parts of your brain and body. When the transmitters that carry these chemicals are impaired, the receptors and nerve systems change, and that can lead to depression, anxiety, cognitive issues, and other emotional disorders and behavioral health issues. Unhealthy eating can also affect your mental health.
Other causes and warning signs may include:
Childhood trauma, abuse, or neglect
Social disadvantages like poverty or debt
Severe stress
Long-term physical health conditions
Domestic violence
Select ages, such as teen age
Significant trauma, such as military combat or being the victim of a violent crime
Physical trauma like a head injury or loss of mobility
Prevention
There are many things we can do to take care of ourselves and the people around us. If you feel depression or anxiety is taking hold in your life or you are at your emotional limit, there are a few things you can do that can help your symptoms and potentially make them more manageable.
Prevention can help all of us, whether we currently have good mental health or not. We all have mental health that changes depending on what's happening in our lives.
While it isn't possible to stop all mental ill-health from developing, many mental health problems can be prevented with the right approach.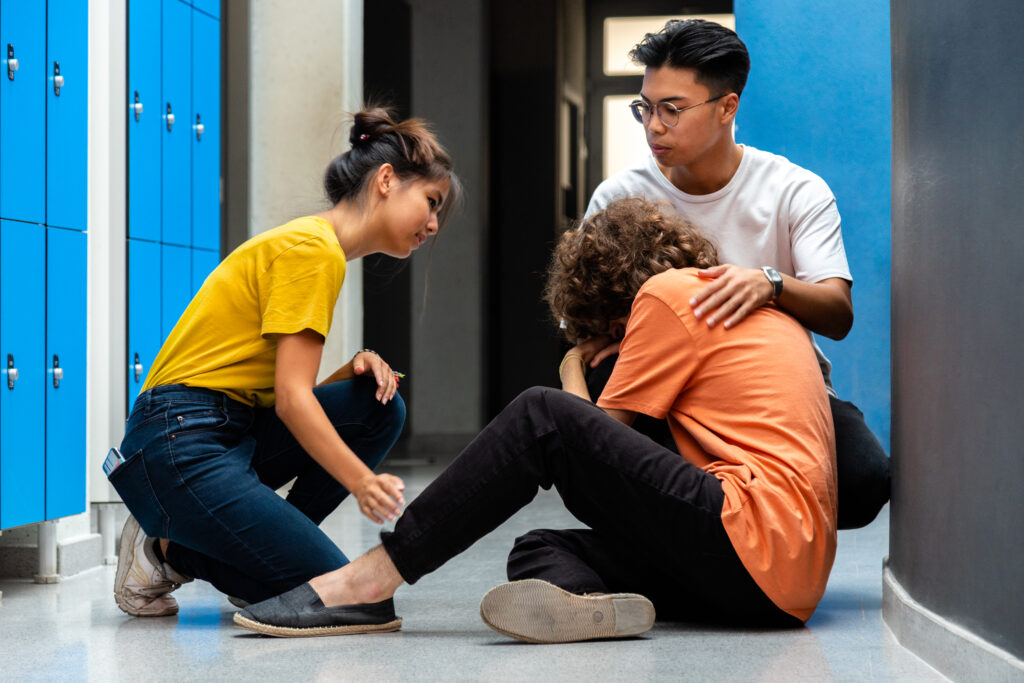 Talk about your feelings
Whether it's to a licensed professional, a support program, or a trusted friend, talking about how you're feeling can often help put things in perspective. If you don't have someone you can talk to, or feel you don't have the financial means to seek out a professional, reach out to HealthCore Clinic in Wichita, Kansas for additional options and advice. Getting the support you need shouldn't cost a fortune.
Exercise
Activities like jogging, swimming, cycling, walking, gardening, and dancing can improve feelings of anxiety and depression. Increased blood flow to the brain can help boost your motivation and overall mood, and can decrease feelings of stress and fear.
Eat a healthy, balanced diet
Foods that can boost your mood include fish such as salmon that is rich with omega-3s, nuts like almonds, walnuts, peanuts, and cashews, and avocados, beans, spinach, kale, and fresh fruit such as blueberries and strawberries. Limit your sugar and caffeine intake and make sure you're drinking enough water.
Get enough sleep
Getting good sleep, and the right amount of it, is essential for your physical and mental health. Some people need more than eight hours of sleep to feel rested, while others might feel they need less. Most doctors encourage adults to get between seven and nine hours of sleep every night. Stress, worries, and changes to our routines can affect our sleeping patterns. If you're having trouble falling asleep, try taking a screen break. Electronic devices like TVs, cell phones, tablets, etc. can affect your ability to fall asleep. Instead of surfing the internet, try reading or listening to music as a way to relax. Drinking caffeinated drinks or alcoholic beverages can also negatively impact your sleep.
Pay attention to the warning signs and learn to identify them
Seek advice from your doctor or therapist to build self-awareness of what might trigger your symptoms. If you begin to notice changes in your mood, activity levels, or other signs you might be falling into a bout of mental unwellness, contact your support system right away. Putting off treatment can make the road to recovery longer. Consider asking your family or friends to help you watch for these signs as well.
Get routine medical care
Don't neglect checkups or skip visits to your primary care provider, especially if you aren't feeling well. You may have a new health problem that needs to be treated, or you may be experiencing side effects of medication.
Get help when you need it
Mental health conditions can be harder to treat if you wait until symptoms get bad. Long-term maintenance treatment also may help prevent a relapse of symptoms. If someone you know needs help, consider an intervention to get them professional help. As a community, we need to look out for each other.
How To Get Help With Mental Illness
Getting Help
Finding the right combination of therapies and medications is important for your road to recovery. Becoming part of a support group in your area gives you the opportunity to share your experiences and learn from others in a supportive, community setting. HealthCore Clinic offers a multitude of mental health and behavioral health support services that fit your lifestyle, your needs, and your budget.
Immediate
If you or someone you know is in immediate danger or your feelings of depression and anxiety are accompanied by thoughts of suicide, do one of the following immediately:
The National Suicide Prevention Lifeline is a free, confidential crisis hotline that is available to everyone 24 hours a day, seven days a week. The Lifeline connects callers to the nearest crisis center in the Lifeline national network. These centers provide crisis counseling and mental health referrals. People who are deaf, hard of hearing, or have hearing loss can contact the Lifeline via TTY at 1-800-799-4889.
The Crisis Text hotline (Text "HELLO" to 741741) is available 24 hours a day, seven days a week throughout the U.S. The Crisis Text Line serves anyone, in any type of crisis, connecting them with a crisis counselor who can provide support and information.
Support For Mental Illness
24-hour crisis lines like these can be a first point of contact if you or someone you love is experiencing a mental health crisis. These services provide assessment, screening, preliminary counseling, and have many resources and information they can offer you for continued support.
Walk-in crisis services like clinics or psychiatric urgent care centers can offer immediate attention. These can be a more comfortable alternative to the sterility of a typical hospital or emergency room.
Mobile crisis teams are often a support branch of the police and other rescue resources, and can intervene when an emergency crisis is occurring. They can act as a liaison between the person in need and the proper services and care available to them in their community.
Mental Health Care Providers in Wichita, Kansas
Find a Mental Health Care Provider and Treatment
Mental illness can be a manageable part of your life, especially when you are supported. Using all or a combination of the suggestions in this article might be the key to your success. Treatment for mental illnesses usually consists of therapy, medication, or a combination of the two. Treatment can be given in person or through a phone or computer (telemental health). It can sometimes be difficult to know where to start when looking for mental health care, but there are many ways to find a provider who will meet your needs.
If you are looking for a mental health care provider in Wichita, Kansas, contact HealthCore Clinic.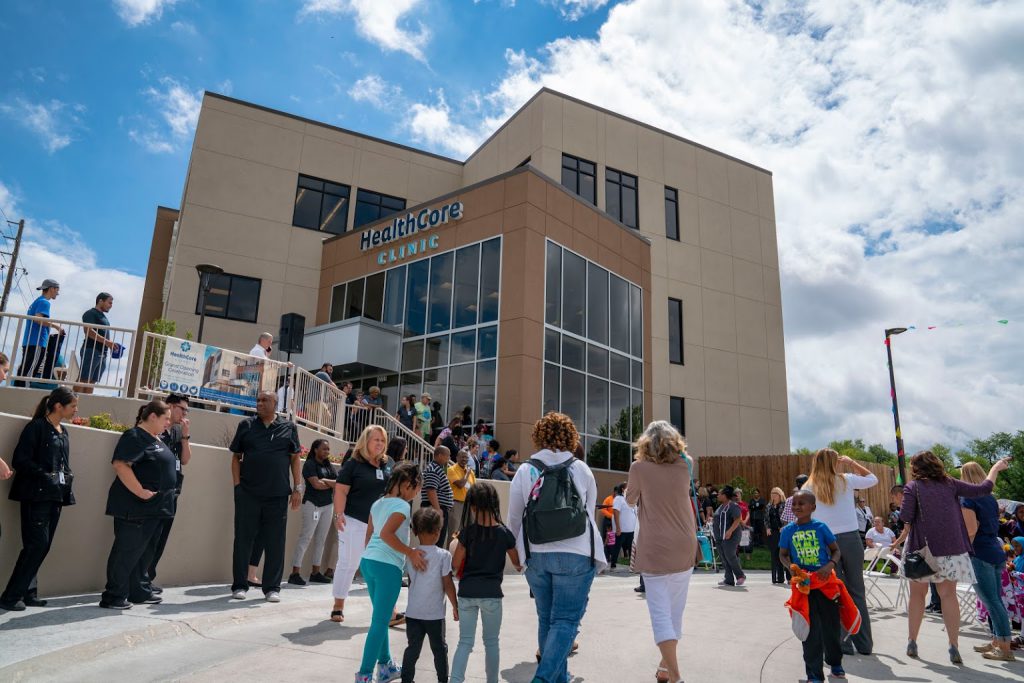 At HealthCore, our culturally appropriate mental health, behavioral health, and substance abuse services are designed to reduce stigma and provide a comfortable and safe environment for the management of anxiety, depression, trauma, and behavioral support for other mental health and medical diagnoses. We offer medical care, mental health care, behavioral health care, telehealth, individual therapy, group counseling, pediatric services, women's health, international health, education, and so much more.
Your primary care provider can be an important resource, providing initial mental health screenings and referrals to mental health specialists. If you have an appointment with your primary care provider, consider bringing up your mental health concerns and asking for help. If you would like to schedule an appointment with a member of the HealthCore Clinic team, please click here or call us at (316) 691-0249.
You are not alone. HealthCore Clinic is here to help.