Child-Centered Healthcare
HealthCore Clinic connects children, teens, and families with the quality healthcare they deserve.
Our integrated, whole-body approach wraps your child in care. That's our mission, our core. Caring for you and your family. Promoting a healthy community.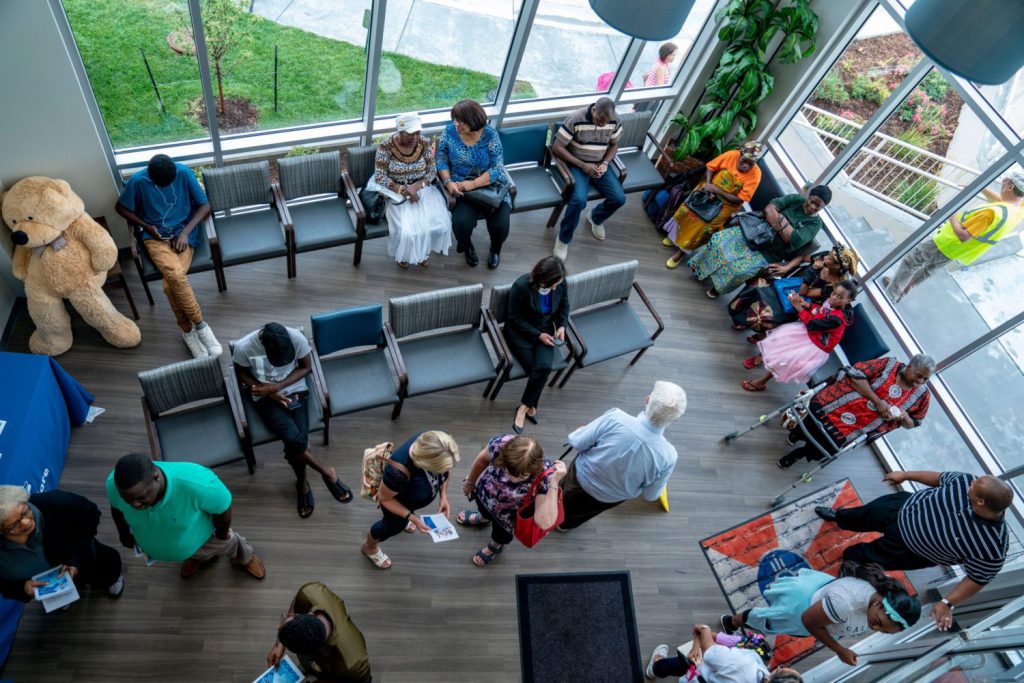 Affordability
Healthcare for All
Financial concerns should not be a barrier to receiving high-quality healthcare services.
We accept most insurance, offer sliding scale fees, discounts, and Care Coordinators to help.
Integrated Child Care
Our team-based, integrated care method means that we see your child's medical needs head to toe—all systems of their body are connected, and so is our patient-centered approach!
We offer the standard services you can expect at a primary care provider, but also screen for any possible dental or behavioral health needs your child may have.
Prenatal & Birth Care Before & After Pregnancy
Prenatal Care
HealthCore Clinic has all your prenatal care needs under one roof including medical, behavioral, ultrasounds, lab, pharmacy, and more. The HealthCore Clinic prenatal care team includes OB-GYN Care, Family Medicine providers, Wesley Family Medicine residents, and Certified Nurse-Midwives (CNM). We offer comprehensive checkups throughout your pregnancy to help keep you and your future baby healthy.
Starting prenatal care early in the first trimester can help give your baby the best start to a healthy future. In addition to our experienced and caring nursing staff, some of the services we offer as part of our prenatal care include:
In-House Ultrasound Available
Discounted Fees for Self-Pay
Insurance Application Assistance
Routine Behavioral Health Consultations
Baby Talk Education Classes
Newborn Care
Immunizations
Vaccines & Immunizations
Vaccinations are an important part of your child's well-child visits. Some parents worry that these shots can lead to certain health problems.

Researchers at the Centers for Disease Control and Prevention (CDC) have done a number of studies on vaccine use and autism, and they have disproved that there's a link between the two. Vaccines aren't only safe, but they also play an important role in keeping all children healthy.
VFC-Provider
The Vaccines for Children (VFC) Program helps provide vaccines to children whose parents or guardians may not be able to afford them. This helps ensure that all children have a better chance of getting their recommended vaccinations on schedule.
HealthCore Clinic is proud to be a VCF Provider for the Wichita community and surrounding areas.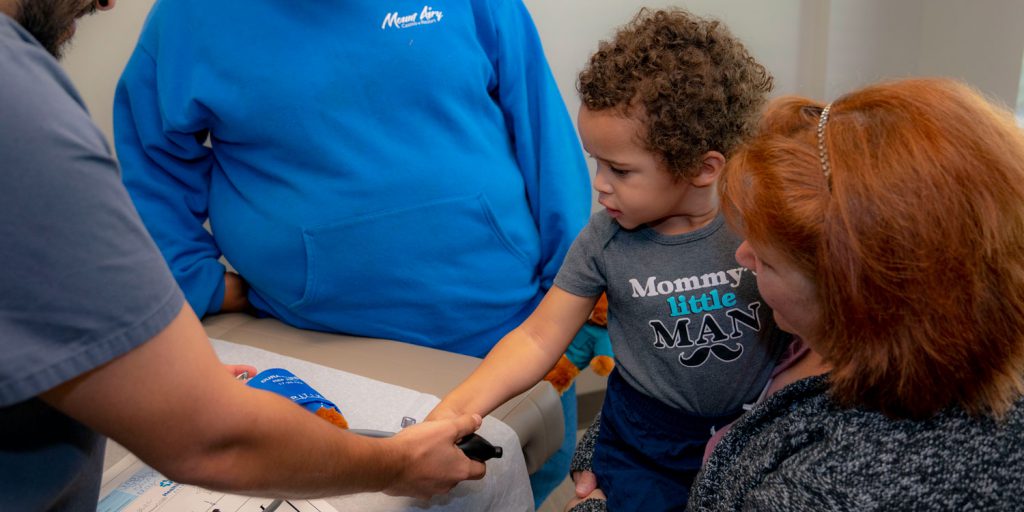 Annual Checkups
Well-Child Checkups
Well-child visits are a time when parents can check up on their child's health and make sure they're growing and developing normally. Well-child visits usually start a few days after children are born and continue until they turn 18.
Your child will need wellness checkups at ages 2 weeks, 2 months, 4 months, 6 months, 9 months, 12 months, 15 months, 18 months, 2 years, 2 1/2 years, 3 years, and then annual visits after that. During these checkups, your health care provider will assess your child's physical and emotional development, give guidance and immunizations (shots), and complete any needed tests. This is also a great time to talk with your health care provider about concerns or questions you have about your child's development (physical, mental or social).
Back-To-School
Annual back-to-school check-ups for kids and teenagers is a great time for a thorough physical exam that also addresses any emotional, developmental, or social concerns. In addition to monitoring heart and blood pressure and testing for diabetes, our pediatricians will discuss diet, exercise options, provide a pediatric dental screening, and conduct testing for cholesterol and anemia.
As an integrated health clinic, HealthCore helps patients get a comprehensive picture of their overall health. We screen children's teeth and mouth during visits because we treat the whole body. Our dental services include everything from exams, cleanings, fillings, and crowns to root canals and oral cancer screenings.
Pediatrics at HealthCore Clinic include a wide range of services including KAN Be Healthy Exams, school physicals, diabetes screening, heart and blood pressure testing, health and wellness programs, Well-Child checks, and immunizations.
Affordable, On-Site Pharmacy
Conveniently located on the second level of HealthCore Clinic, our pharmacy not only saves you time, but integrates closely with your HealthCore medical team.
Open to the public, visit your doctor and fill your prescription all under one roof, and discounted medications are available for qualifying patients.
Direct communication with your child's provider, immediate processing, and financial assistance make HealthCore Pharmacy the obvious choice.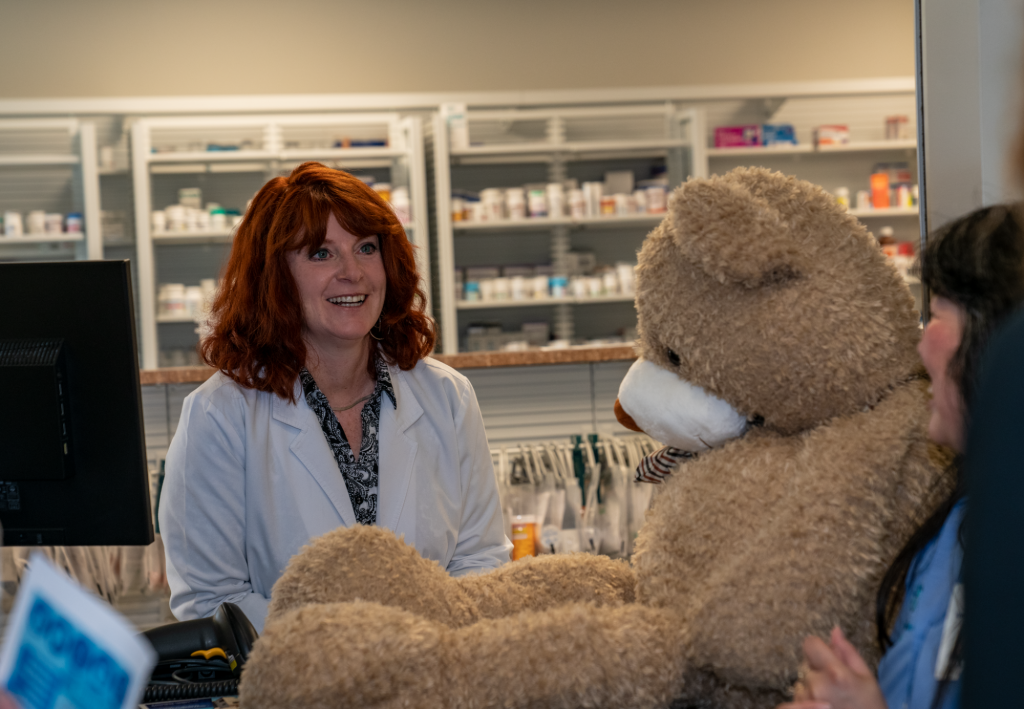 COVID-19
COVID-19 & Kids
At HealthCore Clinic, we take COVID-19 very seriously. When the Coronavirus outbreak began in early 2020, we took swift actions to increase safety measures for our patients and staff. We created a Respiratory Clinic, implemented increased telehealth services, increased cleaning measures, installed safety shields at all front desks, require screenings at every door including temperature checks, created a centralized PPE room, and require a mask to enter the building.
As well, we conducted Well-Child screenings and other non-emergency services for children outside at our mobile clinic or pop-up medical stations.
We were the first in the state to offer COVID-19 testing free of cost to anyone, regardless of symptoms. We conducted nearly 2,000 tests from our mobile clinic in the Wichita State Metroplex parking lot in May and throughout other community spots in need in June.
On October 29, 2021, the U.S. Food and Drug Administration (FDA) authorized the emergency use of the Pfizer-BioNTech COVID-19 Vaccine for the prevention of COVID-19 to include children ages 5 through 11. The authorization was based on the FDA's thorough and transparent evaluation of the data that included input from independent advisory committee experts who overwhelmingly voted in favor of making the vaccine available to children in this age group. Anyone age 5 or older can currently get the COVID-19 vaccine.
COVID-19 SymptomsTo Look For In Children
Fever
Cough
Shortness of breath
Chills
Runny nose
Sore throat
Nausea/vomiting
Sudden loss of taste or smell
Diarrhea
A medical provider will assess your child's symptoms to determine if a COVID-19 test is necessary.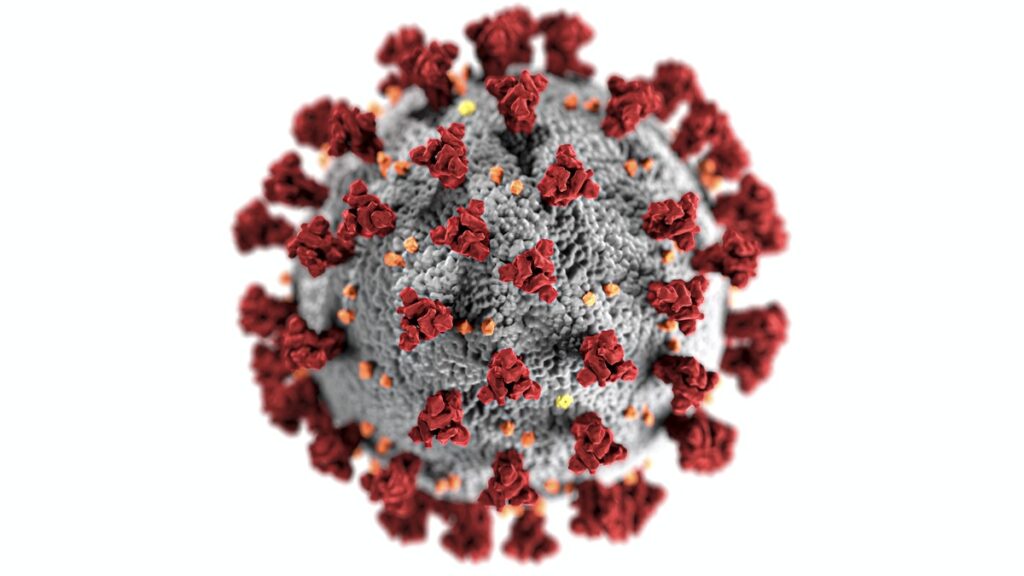 Multisystem Inflammatory Syndrome (MIS-C)
It is imperative that adults contact HealthCore Clinic or their medical provider if they think their child has been exposed to COVID-19 and is displaying any symptoms of the virus.
One of our concerns in children is multisystem inflammatory syndrome (MIS-C), a condition where different body parts can become inflamed, including the heart, lungs, kidneys, brain, skin, eyes, or gastrointestinal organs. The CDC and health experts do not yet know what causes MIS-C. However, the CDC states that many children with MIS-C had the virus that causes COVID-19, or had been around someone with COVID-19.
Are COVID-19 vaccines safe for kids?
Yes, the COVID-19 vaccines are safe and effective.
Thousands of Kansas and millions of Americans have already received the COVID-19 vaccine. The COVID-19 vaccines underwent clinical trials and have been approved for emergency use authorization. The vaccines will also undergo the most intensive safety monitoring in U.S. history.
The Pfizer vaccine has been FDA approved for people age 16 or older and has Emergency Use Authorization (EUA) for children ages 5-11. The Moderna and Johnson & Johnson vaccines have Emergency Use Authorization for people 18 and older. A vaccines' EUA status doesn't mean they're less safe, they are currently under EUA status because not enough time has passed to show how long the vaccines stay effective.
Plan Your Visit
Hours
Mon–Thur: 8am – 7pm
Friday: 8am – 5pm
Saturday: 8am – 12pm
Sunday: Closed
Location
HealthCore Clinic
2707 E 21st St N
Wichita, KS 67214
Hours are temporarily limited due to COVID-19.
Phone
After-Hours Immediate Care: (316) 261-8825
Fax
Clinical Fax: (866) 514-0974
Dental Fax: (888) 662-7106