Welcome to the tutorial page on how to set up the HealthCore Clinic Patient Portal App on your smartphone or tablet. Before we begin, please ensure you have the following items:
Username
Temporary Password
These would have been emailed to you or provided at the time of a visit. Your username is typically the primary email we have on file for you. Without these, you will not be able to set up the App at this point in time. Please contact us to let us know you need a username and a temporary password.
This tutorial covers:
For your convenience, we have created step-by-step instructions on this page as well as a video to walk you through the setup process.
---
STEP 1
Download the Healow app.
Go to either the App Store (iPhone) or Play Store (Android).
Search for the Healow app.
The app is a light blue circle with a lowercase, white "h."
Select this app and begin downloading.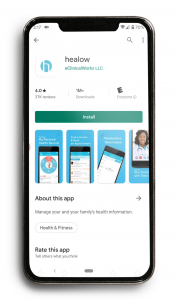 Prefer to see Step 1 as a video?

---
STEP 2
Create your account.
Open the Healow App on your device
Allow notifications and access to location.
Select "Get Started," on the overview page.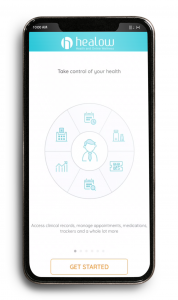 Select, "Enter the code given to you by your doctor's office."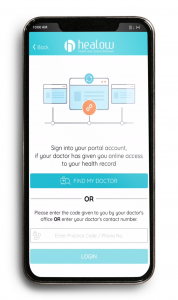 The code is 316-691-0249.
Click "Login."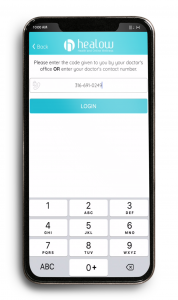 Prefer to see Step 2 as a video?

---
STEP 3
Log in for the first time.
Use the primary email we have on file as your username (unless we have provided a different username to you).
Use the temporary password we have provided to you.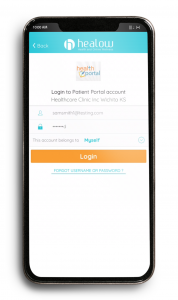 Agree to the terms and conditions of the Healow app.
Confirm your date of birth.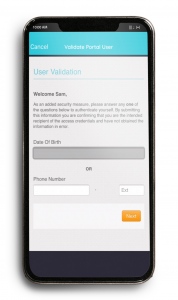 Create your own unique password.
Select a question from the dropdown menu and type your unique answer.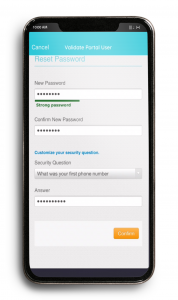 Agree to HealthCore Clinic's Practice Consent Form.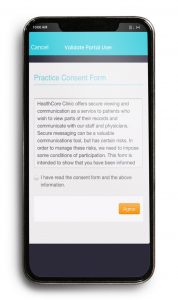 Cancel out of the congratulations message.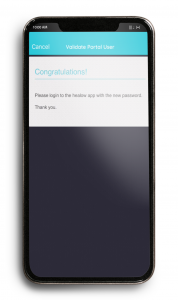 Log in using your username and the new password you have just created.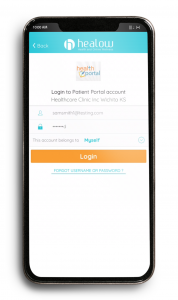 Create and confirm a unique 4-digit PIN number.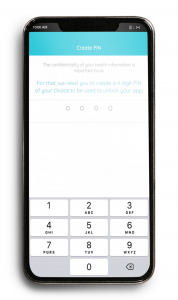 You are now ready to use the app!
When you have completed the tutorial, click "Done."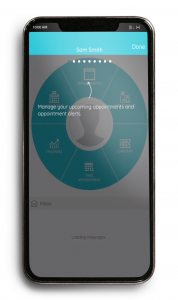 Prefer to see Step 3 as a video?

---
STEP 4
TeleVisit Appointments
TeleVisit appointments are a wonderful tool for circumstances when you cannot come into HealthCore Clinic. They are appointments with your HealthCore Clinic medical professional conducted directly through the Healow app as an enhanced telephone call. Your TeleVisit appointments will show up in your "Appointments" tab, located at the top of the main screen of the app.
Click "Appointments" tab to open the My Appointments page.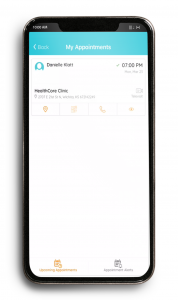 Click your upcoming appointment to open the details page.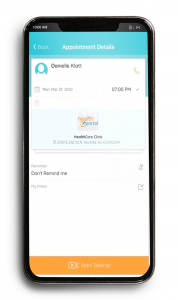 Anytime up to 10 minutes before the scheduled start time of your TeleVisit appointment, click the "Start TeleVisit" button at the bottom of your screen.
This will prompt you to enter your current vitals, such as…

Height
Weight
Blood Pressure
Temperature
Respiratory Rate
Pulse Rate

Only enter the vitals you know, you may leave the rest blank.
Click the "Submit Vitals" button.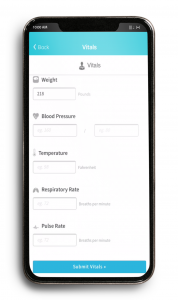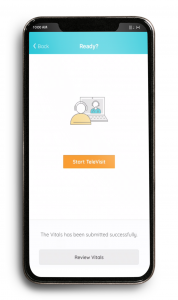 You will now see a virtual waiting room until your provider joins the call. Your provider, and our staff here at HealthCore Clinic, will be notified that you are in the virtual waiting room so we know to join the call and start the TeleVisit with you.
Prefer to see Step 4 as a video?

---
Thank you!
Thank you for reading this tutorial on the HealthCore Clinic patient portal app and TeleVisit appointments. If you have any issues, please refer to the full tutorial video first and then call us at (316) 691-0249.  

We look forward to seeing you soon and wish you health and wellness in the meantime.