What Reasons do Children Visit a Doctor or Pediatrician?
Aug 18, 2021
As a parent, you can choose to take your child to see a pediatrician or your primary care doctor. A pediatrician is a doctor who focuses specifically on the health needs of children. Children have their own special and unique needs and pediatricians, or pediatric medical providers, are specifically trained in understanding and serving these needs with relevant health care services.
Most Common Reasons to See a Pediatrician
The most common reason to take your child to visit a pediatrician is well-child visits and KAN Be Healthy checkups.
Your child's pediatrician is there to work with you and help you to help your child to maintain wellness. Wellness visits, well-child checkups, and KAN Be Healthy checkups can help your child's doctor identify current health problems.
While there are many reasons parents and guardians will need to take their child to a children's doctor for a pediatric visit, there are some reasons that are more common than others.
New Baby Well Checks
A baby's first health examination should take place within the first week of their life. The entire appointment tends to take about half an hour as the pediatrician or doctor will do a full evaluation of the newborn in order to ensure that all is well. This is also a great time to schedule regular visits for your child's ongoing well-child checkups, which occur at ages 2 weeks, 2 months, 4 months, 6 months, 9 months, 12 months, 15 months, 18 months, 2 years, 2 1/2 years, 3 years, and annual visits after that.
Physical Exams
Routine physical exams, also known as annual well-child exams, are necessary for all children in order to make sure that they are growing as they should. When visiting a pediatrician for this reason, a child will be physically measured in order to ensure that they are growing up healthy and strong. As your child gets older, certain school and sports activities may require your child to have completed their annual physical in order to participate.
KAN-Be Healthy
In Kansas, KAN Be Healthy (KBH) is a Medicaid program for children, teenagers, and young adults that ensures everyone has access to well-child checkups. Everyone who is 20 years of age or younger can take part in the KBH program. The screenings focus on your child's body, eyes, teeth, and ears.
Immunizations
The American Academy of Pediatrics has created a schedule for child immunizations to maintain your child's overall health and wellbeing. Immunizations and vaccines start at birth and end at around the age of 18. Annual flu shots, COVID-19 vaccinations, and other immunizations can also be performed by a children's doctor or pediatrician during a pediatric visit.
Ear Infections
Research shows that children are significantly more likely to develop ear infections than adults, making it a common reason to visit a pediatrician or a children's doctor.
Common Colds
Many parents and guardians take their children to see a pediatrician or children's doctor for a common cold. This is recommended because a common cold can come with many side effects and has the potential to turn into a more serious condition.
Sore Throats
A sore throat may be a sign of strep throat, which is a bacterial infection that will require antibiotics to treat it properly. If your child's sore throat started very quickly, your child has pain when swallowing, fever, swelling, or tiny red spots; call your pediatrician or children's doctor immediately.
Behavioral Issues
Behavioral issues in children can be first addressed by a pediatrician as this allows parents and guardians to understand whether or not their children's behavioral issues are normal. Your child's doctor may refer you to a behavioral health professional who specializes in children.
Nutrition
Young children can be picky eaters, which can make it difficult for parents and guardians to make sure they are getting their recommended daily amount of nutrients. A pediatrician or children's doctor can offer parents and guardians the nutritional advice they need so their children can grow up strong and healthy.
Scheduling a Pediatric Visit
Now that you understand some of the most common reasons to visit a pediatrician, you can make more informed choices when it comes to your child's healthcare.
HealthCore Clinic provides a wide range of pediatric care for children of all ages. Our integrated approach to care looks at the overall health of your child — including medical, dental, behavioral, and more. Our team-based approach to family-centered pediatric care is designed with you and your child in mind. We use responsive preventative services, including research-based initiatives, that give your child access to premier medical services. Contact us to Schedule an appointment for your child today!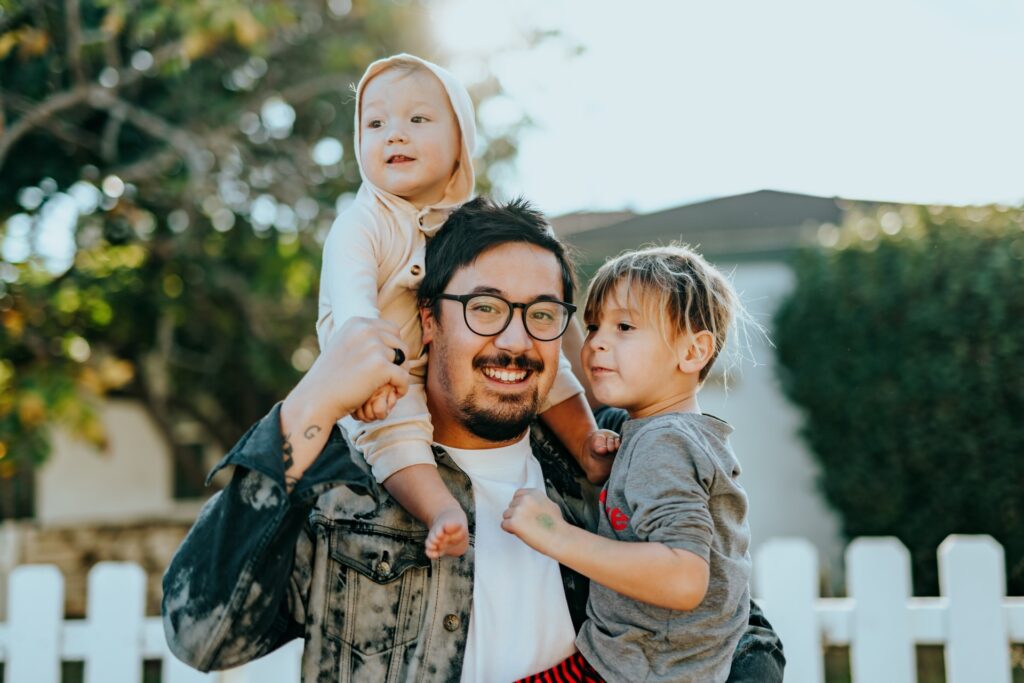 FAQs
Why do children visit a pediatrician?

The most common reasons for a pediatric visit at a children's doctor or physician is for regular check-ups, physicals, immunizations, sickness, nutrician, behavioral health, and health issues specifically related to children.

Why do children visit a doctor?

Many family doctors see patients of all ages, while a pediatrician is a doctor specifically trained in children's health. Some parents and guardians prefer to have one doctor treat their entire family for various conditions.

Find a pediatrician in Wichita

If you are seeking a Wichita pediatrician or children's doctor, there are many options. Speak with a trusted friend of family member for patient referrals and recommendations. HealthCore Clinic has a number of medical professionals who specialize in pediatric and family services.

Are well child visits required by law?

Well-child visits and KAN Be Healthy exams are not required by law, however, they are considered critical to a child's health and development. Skipping wellness visits and falling behind on your child's checkup schedule could lead to missing certain health or developmental problems and delaying needed medical treatment.

What are the ages for well-child visits?

Well-child visits start at birth and continue through ages 2 weeks, 2 months, 4 months, 6 months, 9 months, 12 months, 15 months, 18 months, 2 years, 2 1/2 years, 3 years, and annual visits after that.

Does my child need a well visit every year?

One of the most common questions we get and Yes, in fact your child needs well-child visits more frequently than once per year when they are between the age of 2 weeks and 3 years old.